Do you feel that your wardrobe doesn't complement your style? And, nothing you put on looks right? If so, your wardrobe requires a deep treatment. All you need is to reconsider your style and give a styling touch to your wardrobe.
This post gives you ten simple fashion tips for a quick styling upgrade to your wardrobe. They are meant to help you refine your aesthetic ideals while getting creative with your current wardrobe to complement your personal style.
Tip: 1 Mixing unexpected colors


Image source: Sydnestyle.com
In fashion, there are no hard and fast rules. Just be you to flaunt your true self. Don't be afraid of mixing colors which you think would not go well together – like red and pinks, navy and black. This is perfect way to revive your old pieces while creating beautiful outfits.
Tip: 2 Swap heels and flats


Image Source: styledomination.files.wordpress.com
Swap your flats and heels with flatforms – they are a new trend and make a strong appearance this season. This would not only add spice to your wardrobe, but also enhance your personal style. Break the stereos and try runners with a dress. It creates chic vibes and looks very funky. Instead of wearing your favorite sandals over and over again, give a spicy makeover to your style with runners and flatforms.
Tip: 3 Go colored with prints
Image Source: Cdn.atl.clicrbs.com
lease of life to your wardrobe without additional expenses. However, it is important to remember that you do not go overboard while mixing prints and colors. Stick to outfits in similar colors and prints while mixing. Stick to colors that are in same range and that relate to each other.
Tip: 4 Up your style with Shirts

Image Source: Inonit.in
If you are tired of wearing the same dress over and over again, it's time to give a makeover by coupling it with a shirt. Jazz up your outfit with cool accessories and create a look to impress everyone. It is a simple idea that never fails.
Tip: 5 Belt what you wear


Image Source: Onlinekhobor.com
It is a simple way to create dimension and drama to your look. This may be the thing that is used more in winter time, but you can also follow it in summers. Just use lighter scarves to complete your look. This simple addition of belt will create an illusion of curves and add to your personal style.
Tip: 6 Accessorize your outfit playfully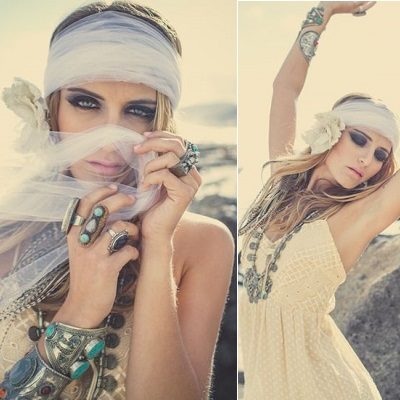 Image Source: Lifestyletodaynews.com
Get into the playful mood by adorning your outfit with accessories that dramatically change your look. Simply wear a hat to transform your style and appearance.
Tip: 7 Get a clutch


Image Source: Operandimoda.com
Choose a clutch that goes well with your personality. If novelty bags do not impress you much, get pieces that you can customize.
Tip: 8 Consider your lifestyle


Image Source: I.dailymail.co.uk
The perfect wardrobe should be tailored to fit your lifestyle. Think of your average week and the kind of activities you remain indulged in and create a wardrobe around it.
Tip: 9 Bottom


Image Source: 2.bp.blogspot.com
A pair of jeans is a must have, but try giving a fashion uplift with vibrant wide-leg pants. It would give a complete makeover to your wardrobe.
Tip: 10 Blazer
Image Source: Mpressblog.com
It is not just a winter outfit, but you can also give it a try with summer jackets. Think different by rolling the sleeves up and adding a vintage style broach for a completely changed look.
So, gals get ready to show off your style this season.