What if I tell you that it is time to get rid of your old lingerie and go get shop the new one??? Yes, you heard it right. Well, it's absolutely the best time and year to explore the latest designs and trends which are currently causing rage in the world of fashion. Don't you want that??? If yes, then you need to get in touch with this post to find out ten awesome types of latest bras for women and get them into your wardrobe instantly. Hurry up, gorgeous!!!
Whenever we think of lingerie shopping, the only thing bumps first in our head is that these beautiful pieces of clothing are ultimately not going to be visible to others. But girls, self-happiness and satisfaction are something. What say??? It's time to elate your own soul by finding out some awe-striking types of fashionable bras for stylish women and wear them to feel yourself like never before. The whole point is to make you happy and gorgeous in your own distinct skin and body type. Every woman is beautiful and amazing in her own shape and size. So, it's time to cherish your beautiful body and busts by slipping into some sassy staples and be the best version of you in a snap. Ready to scroll below!?
Balconette Bra
Half covered, half out!!! What say??? Isn't the perfect way to be bold and sexy??? Well, it is. The perfect square shape of these bras along with the thin straps makes them perfect choice for low cut tops and deep plunging neckline clothes. What are you wearing today???
Bandeau Bra
Women in their young days should definitely have bandeau bras in their closet to be in their perfect body shape and dimension. These simple bras wrap around the breast area and do not form any specific shape. Women with heavy busts can also try them to streamline their big curves.
Bralette Bra
Bralettes are the most popular and trending types of inner wear in the world of women clothing. These sexy lace work bras can also be worn as blouse with sarees or with crop tops to call it vogue and stylish. Don't miss this one at any cost.
Sports Bra
If you love workout and are strongly into rigorous activities, sports bars are must-have for you. These bras provide utmost support to your busts and naturally cling to your body shape without any hassle. Ready to shop them!?
Push-up Bra
Push-up bras are for those lovely ladies who love to flaunt their attractive cleavage and gorgeous busts. These bras make use of gel or foam to lift up the breast so that they look little bigger and voluminous. Wear these bras with body-fitted or party wear dresses to get the desired figure and personality.
Adhesive Bra
Have you ever wondered how Sonam Kapoor or Deepika Padukone wears those slinky dresses during award ceremonies or other big events??? Well, the credit goes to adhesive bras which are simply paper or silicone pads that sticks to your bust area covering only the required area. Think about them!!!
Plunge Bra
Plunge bras are perfect for women with well-toned busts and perfect body shape. Here, cups are little far from each other and are connected with a sleek centre piece. Wear them with dresses with deep necklines and low cuts to flaunt your flawless skin and body.
Strapless Bra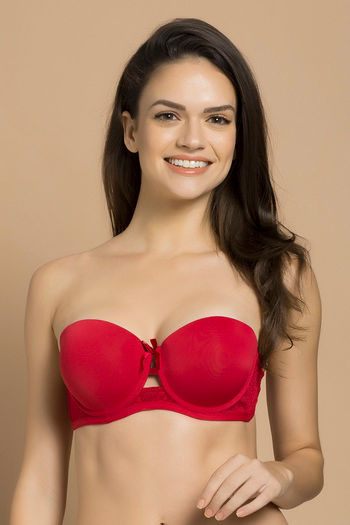 What you think what it is??? Let's just skip straps and try this gorgeous bra with chic off-shoulder top and get ready to strut like a chic. They are every comfortable but be careful in terms of support to breasts.
Underwire Bra
Underwire bras are meant to give full support and firmness to breasts as they are attached with wire under the fabric below the cups. Women with heavy busts should pick them to avoid any undesired movement of busts.
Corset Bra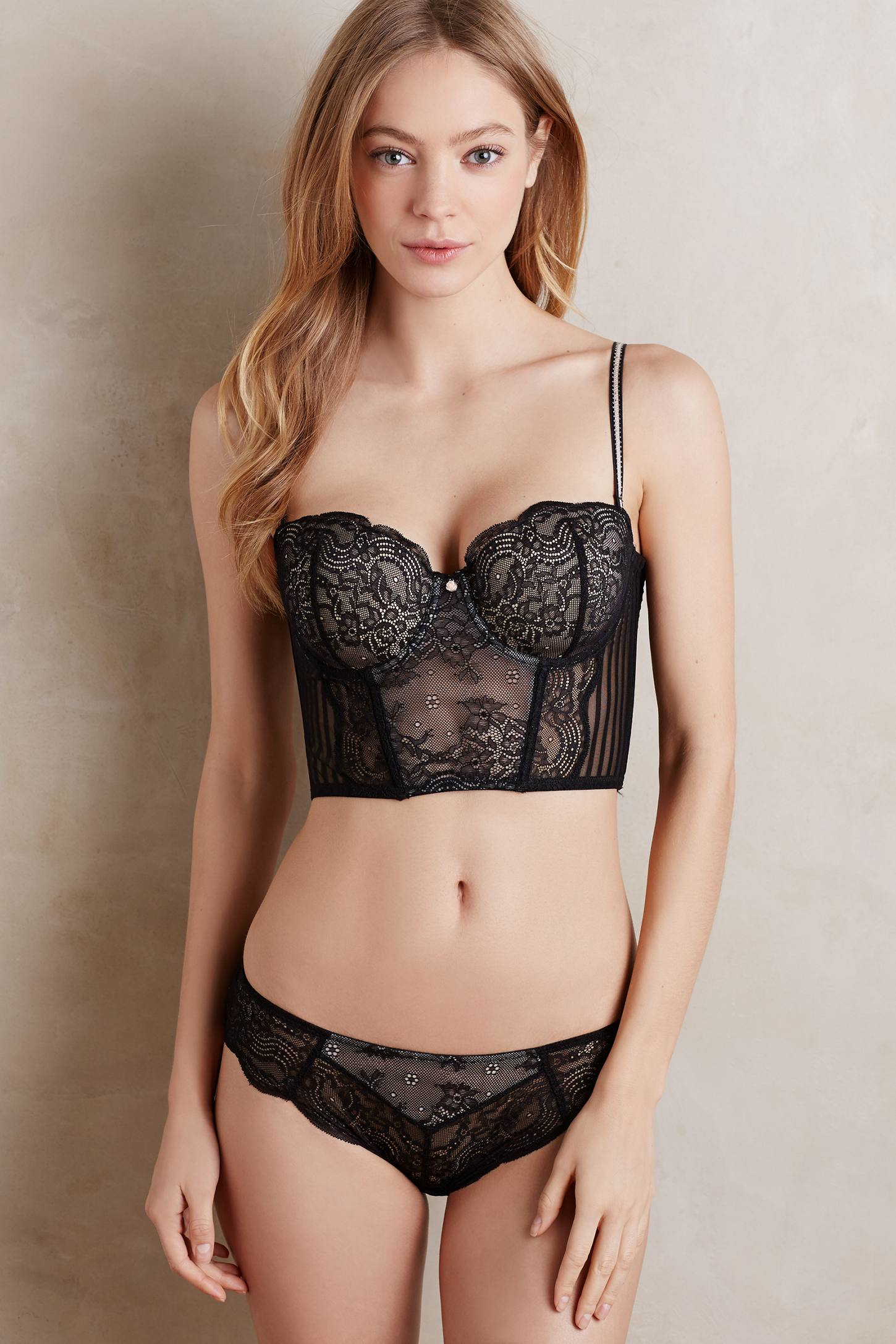 Corset bras are well designed to help, but not to hurt. These bras are perfect choice for important occasions and ceremonies as they give desired body structure and shape. They firmly hold the breast portion and make it look top notch.