It's been month to IIFA 2017 but the rumours about best dressed and worst dressed are still making rounds. Well, we are no one to comment about worst dress (the actress may crush down to pieces on any social platform) but we have all the right to praise the most gorgeous one, at least according to our fashion sense. So, here is the list of 11 most perfectly and faultlessly dressed women as per the norms and fancies of IIFA which are arranged here in the subsiding order. Check them out & give your vote –
Talking about IIFA, you can't make it plain as the event is known for its grandeur and charismatic appeal. Who can understand this better than the leading ladies of tinsel town??? Some did the right thing while some went over the top to achieve the right thing (we are not judging). Let's just scroll down and meet with these beauties and their scintillating looks –
Alia Bhatt
Alia couldn't let the big night go and chose Zuhair Murad to create magic for her. Well, the famous fashion designer did the same. Sparkling in black gown embellished with glittering multihued stone, she looked like a royalty and we just can't keep our eyes off her. She knows how to keep her girlie charm on at every moment and never forget to make perfect use of it. Kudos to the girl!!!
Katrina Kaif
Majorly inspired by Aishwarya Rai's Cannes 2017 look, the dress was nothing but a gorgeous piece of weave. Shining in angelic powder blue gown created by Ziad Nakad, Katrina ranked 2nd in our list (Alia was unbeatable, we have to say) and looked like a princess of Wonderland. Cheers to her natural flawless beauty!!!
Disha Patani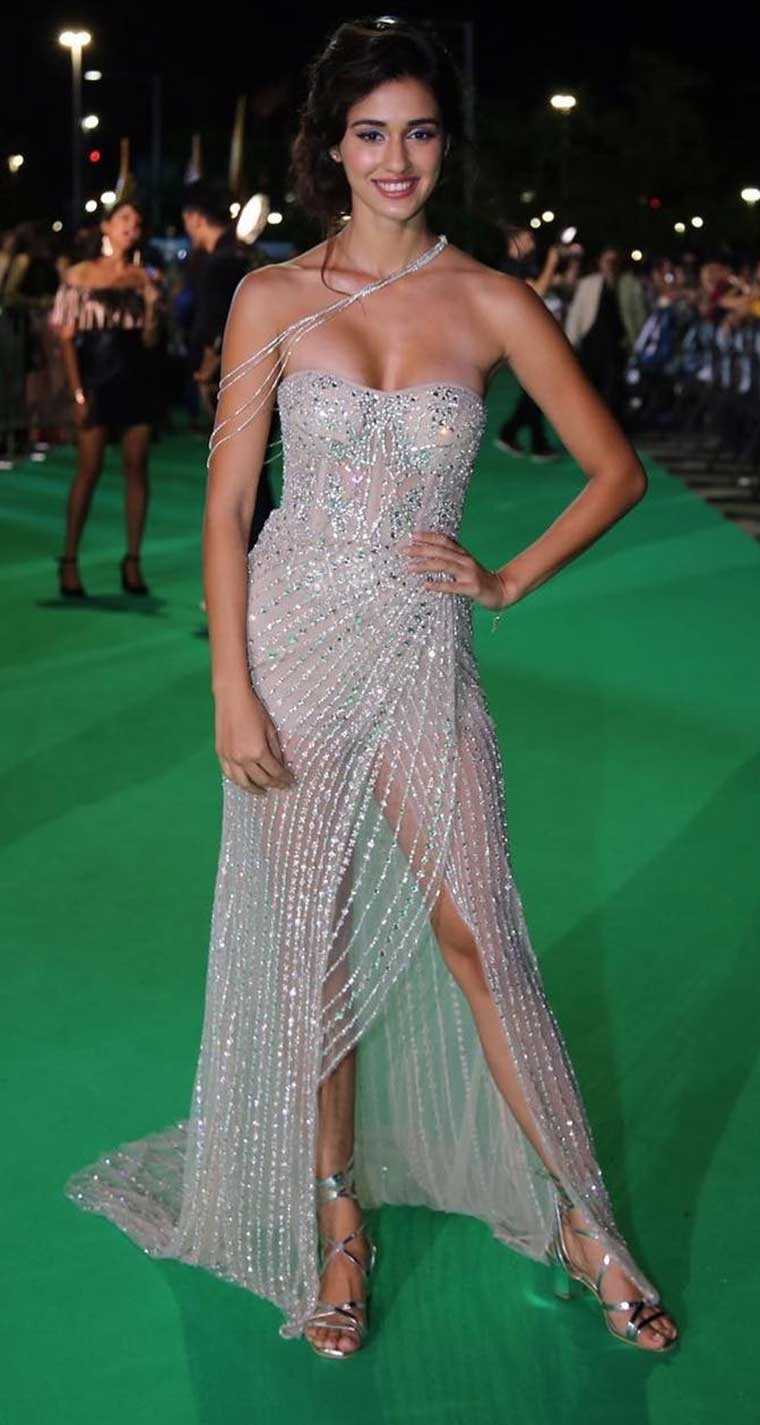 Disha Patani was a surprise element of this night and we just forgot to close our wide opened mouths. We can't help but placed her on the third place of our best dressed list due to her fabulous choice of outfit and vintage hairstyle. With glitters all over her body, she flaunted just the right part of her slinky figure and made an everlasting impression on onlookers.
Shriya Saran
There is no doubt in the fact that Shriya Saran never fails to impress us with her subtle and sassy dressing style and phenomenal fashion sense. Dressed in gorgeous midnight blue gown with attractive upper segment, she kept the look top notch with simple hairdo and nude makeup. We are in love with her.
Shilpa Shetty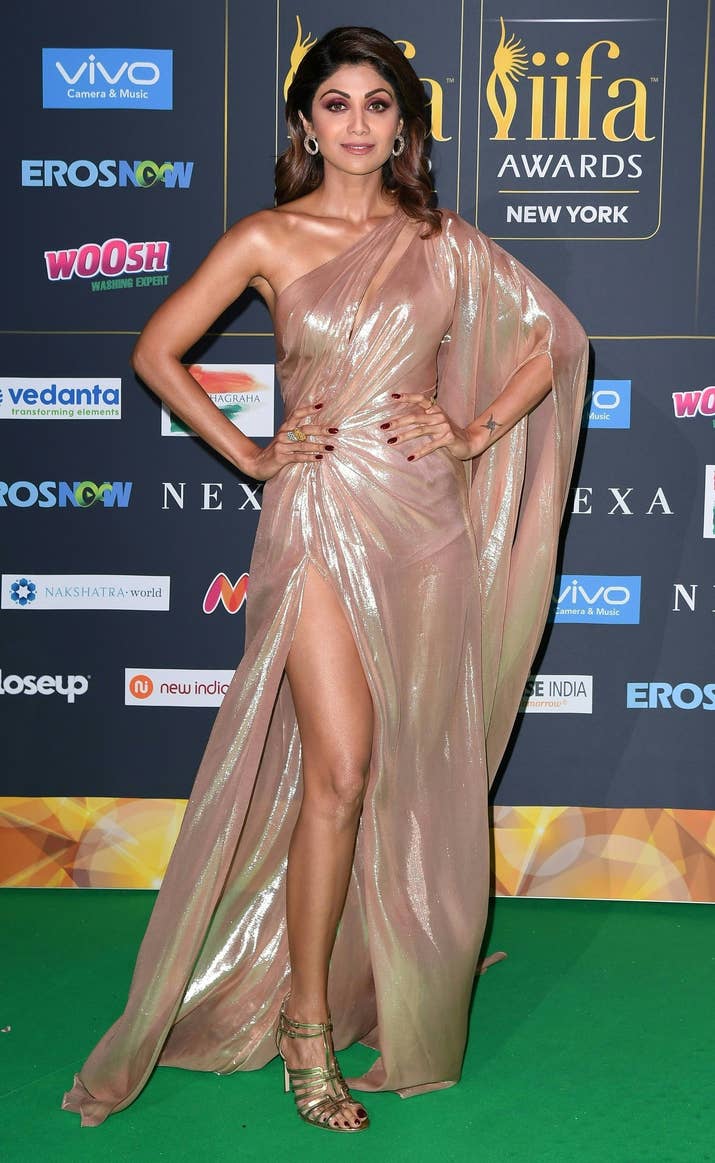 The golden shimmery gown is undoubtedly the best choice made by Shilpa Shetty to compliment her flawless skin and body. She kept the look sorted by opting 'No' jewellery and light makeup. The thigh-high slit in this Monisha Jaising's creation was the high-point in her overall look and made us go awe.
Mira Rajput
Not being from the tinsel town (we mean at first hand), Mira Rajput was still in the running of best dressed IIFA 2017. The simple floor length tangerine gown with sleek belt at the centre got her all the accolades she definitely would have wished for. Knowingly that the dress was too simple but we don't know what intrigued us to give her No 6.
Preity Zinta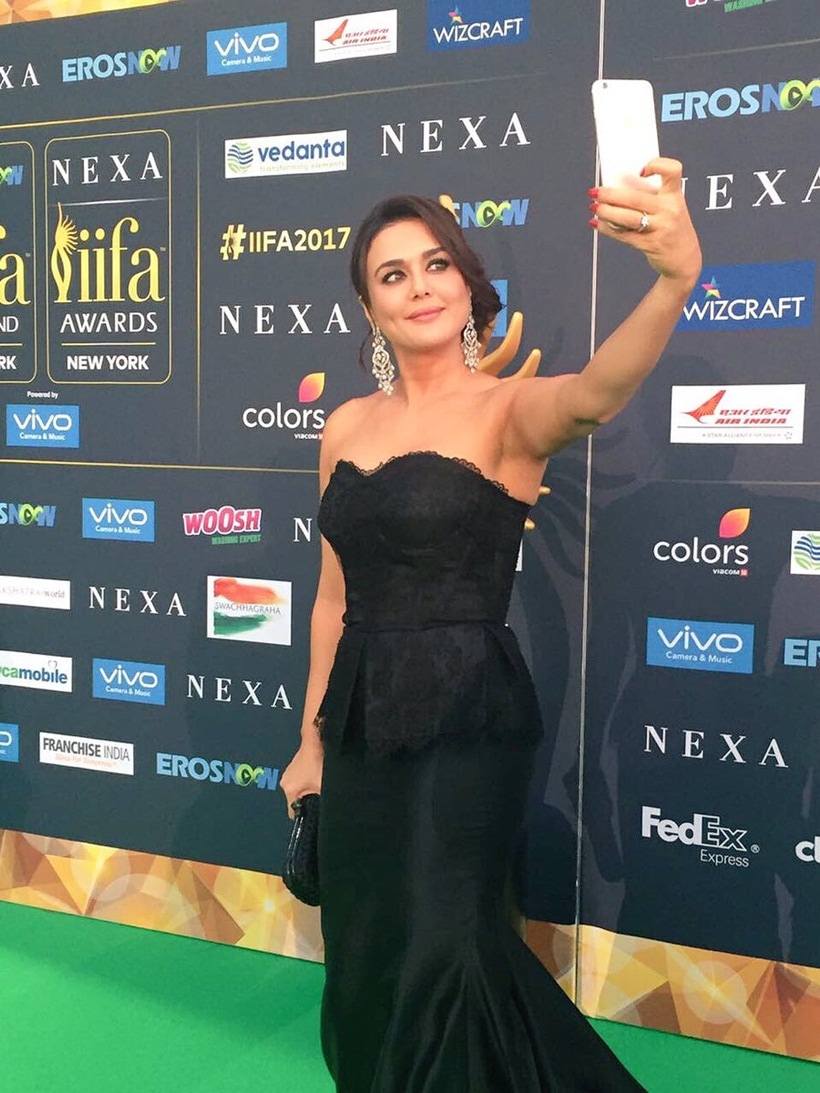 Yes, you heard right. We can't stop ourselves and gave Preity Zinta her most deserved place in this quintessential list of IIFA. Her strapless peplum gown was the epitome of any ravishing black dress and was just next to perfection. We have to admit that those diamond chandeliers are working as – cherry on the top. What you think???
Dia Mirza
Well, we have little to say about the dress but yes, Dia looked beautiful like always. Wearing Rocky S creation, the designer outfit was bit over the top but we have to give her points for stunning hairstyle and choice of chand balis. The plunging neckline and smoky eyes added a new flavour to her overall personality.
Sonakshi Sinha
Not very impressed with the looks but have to appreciate the efforts for going 'out of the box'!!!
The deep neckline, ruffled sleeves and over bright sequined gown summoned her outfit. She experimented with her hair and chose Chopard earrings to complement her red designer gown. We have to say the choice of colour impressed us.
Nargis Fakhri
Nargis could have been in top five if her dress choice won't be too casual as per the solemnity and grandeur of the IIFA event. But her overall appearance was magnificent and fabulous. Her designer dress, creation of Gauri and Nainika fitted and flaunted in all the right places and faultlessly complement her flawless skin.
Huma Qureshi
We loved the colour and the subtle appeal of the designer gown but didn't find it the best choice to embrace grand IIFA night. The dress was extra fuller and too heavy for her skin. But she looked beautiful in whatever she made go with the attire.
What's your IIFA list??? Do let us know through your comments…